What we do best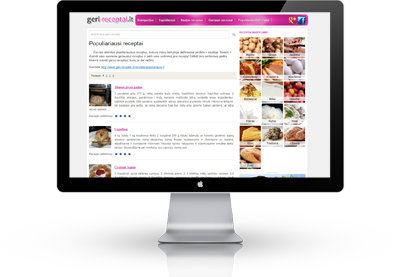 World Wide Web is constantly growing and changing. Every day there are more and more internet users all over the world. Every day the importance of being a part of the web is getting bigger – from a simple website representing a company to bespoke web applications helping companies manage and upgrade businesses. We constantly work to create the best possible websites and web applications to create a better web and to get the maximum results.
We specialise in these key areas:
Web development. Starting from creating a specific task list out of a simple idea for a project. Then going step by step to create a web product (website or application) from that designed project. And finally, after launching the product – maintaining and upgrading the product (website or application) to reach the maximum results. We thrive to create better websites constantly.
Mobile applications. Every year more and more local and global users use their phones or mobile devices to access internet and use mobile applications. That cannot be forgotten and websites have to be prepared to be viewed by mobile devices - to load fast, render correctly and show only the content which can be properly viewed by mobile devices.
Web design. Key features of a good website design are simplicity and good user experience. All graphic details should complement the content and make it easier to use the website. That is why we at S2STUDIO always think about functionality and form together to create a positive user experience and make visitors want to come back to the website again and again.